Cohabitation & Separation Solicitors Glasgow
Family Lawyers Glasgow – Cohabitation & Separation Lawyers Glasgow
Cohabitation & Separation Glasgow
More and more, couples are choosing to live together for long periods of time, with no plans to get married, this is known legally as cohabiting. As the number of couples cohabiting increased, the Scottish Government decided that these individuals should be offered protection under the law. The Family Law (Scotland) Act 2006 made changes in the law that meant individuals who choose to live together as couples without getting married were protected. Section 28 of the act introduced the right of either party to make a claim against the other partner in the result of separation.
Cohabiting is the legal term for when two people live together for an extended period of time without any intention of becoming married. The Scottish Government decided that cohabiting couples should have legal protection as the number of such couples grew. Changes to the law enacted by the Family Law (Scotland) Act 2006 ensured that people who wish to live together as partners without getting married were protected. As a result of a separation, each party has the ability to file a claim against the other spouse under Section 28 of the Act.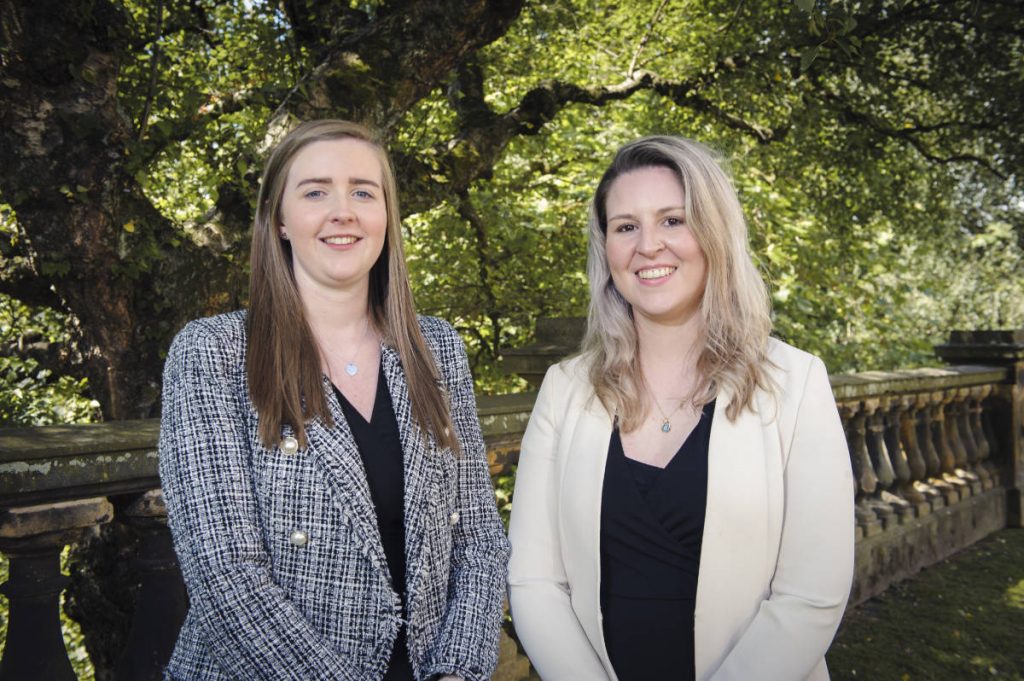 How Can We Help – Cohabitation & Separation
Family Law (Scotland) Act 2006 explained
The Family Law (Scotland) Act of 2006 provides cohabitants with minimal financial support when their relationships have ended due to a breakdown or death. There is no such thing as a common law "husband" or "wife," even if cohabitants are protected by the Family Law Act, and their protection is far less than that of married couples.
A court has the authority to mandate that one cohabitant pay the other a capital sum as long as the request is made to the court within a year of the cohabitation coming to an end. You can pay this amount in instalments or all at once.
we listen. we advise. we care.?
We offer an empathetic, friendly, approachable, down to earth service which is professional and efficient.
Cohabitation & Separation
The applicant's economic hardship caused by their former spouse or kid (including youngsters accepted into the family) will be taken into account by the court, as will the fact that one partner may have benefited financially or otherwise from the other partner's non-financial contributions.
The court also has the authority to award a specified sum of money to meet any potential financial obligations associated with caring for one of the cohabitants' children in the future. The living expenses that are already covered by child maintenance are not included in this clause. However, it can be used to pay for costs like child care for school. The amount can be paid in instalments, but it cannot be altered if the situation changes.
Two assumptions are made, both of which are subject to revision depending on the specifics of the situation. The first assumption is that, after taking into account any gifts or inherited objects, each cohabitant will receive an equal share of any newly acquired household items.
The second presumption is that both parties will get equal shares of any money or property that results from any allowance provided by either party for their shared home expenditures. This does not include real estate that has been bought specifically for the cohabitants to live in. When purchasing a home jointly, it is crucial for couples to carefully consider how the title is given. In this situation, you should think about whether you want to draught a cohabitation agreement.
In the event of a separation, unmarried couples are not required by law to pay maintenance to the other party. Money that might be spent on a child's upkeep is not included in this.
What services do we offer?
Cohabitation Agreements
If your partnership ends, a cohabitation agreement may be able to help safeguard your interests and your property. Similar to a prenuptial agreement, this one operates by both partners coming to an understanding before any issues arise. For a private, no-obligation conversation about creating a cohabitation agreement with your spouse, contact a member of our team right now.
Cohabitation & Separation
It is feasible to file a financial claim if you and your cohabiting partner just ended your relationship. It is crucial to submit a claim as soon as you can because you have a limited amount of time to do so. The claim must be filed within a year of the separation date; if this deadline is missed, your whole right to file a claim is forfeited.
The legislation has been changed to provide separating cohabitees additional rights, and there have been some instances where people have earned substantial financial awards. Furthermore, it has been determined that a partner and their partner do not need to have lived together for a very long time in order to be recognised as cohabitees. The Court will evaluate each case individually and take the case's circumstances into consideration.
Cohabitation & Inheritance
The Act also allows a cohabitee's partner to file a pecuniary claim in the event of death. Such claims must be filed within six months following the partner's passing. When someone passes away without leaving a will, the laws of succession do not currently include provisions for cohabitees, so it is crucial to file a claim right away.
Writing a will is essential if you want to safeguard your spouse in the case of your passing because it will help avoid high court costs and unnecessary anguish. Those who are interested in having a will prepared or who want to file a claim should get in touch with a member of our knowledgeable staff right away.
Contact our Cohabitation & Separation Lawyers Glasgow & Scotland
Our team are experts in family law, and have experience dealing with a number of Cohabitation & Separation cases. If you wish to make an enquiry about making a cohabitation agreement, or are looking to make a claim, contact us today.
Relax. You're In Good Hands
We are here to help. You are one step closer to solving your legal problems.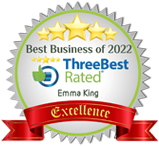 Three Best Rated
We are Family Law specialists in Scotland. With offices in both Glasgow and Edinburgh, we provide legal services across the country. For a Free* consultation with our divorce lawyers based in Glasgow & Edinburgh, Scotland, call us today on 0141 465 5743 or complete our online enquiry form and let us help you.