Specific Issue Order Glasgow
Family Lawyers Glasgow – Specific Issue Order Lawyers Glasgow
Specific Issue Order Glasgow
A specific issue order's scope is intentionally broad, allowing the court to intervene in a wide range of situations. This reflects how difficult it can be to raise children, and how frequently disagreements can arise when people are unable to agree to each other even in amicable co-parenting relationships. In the end, the court order is made based on the best interest of the child.
If your ex-partner is attempting to make a decision about your child's upbringing that you believe violates a prior agreement or is detrimental to the welfare of the child, contact our team of family lawyers right away to apply to the court if you are based in Glasgow.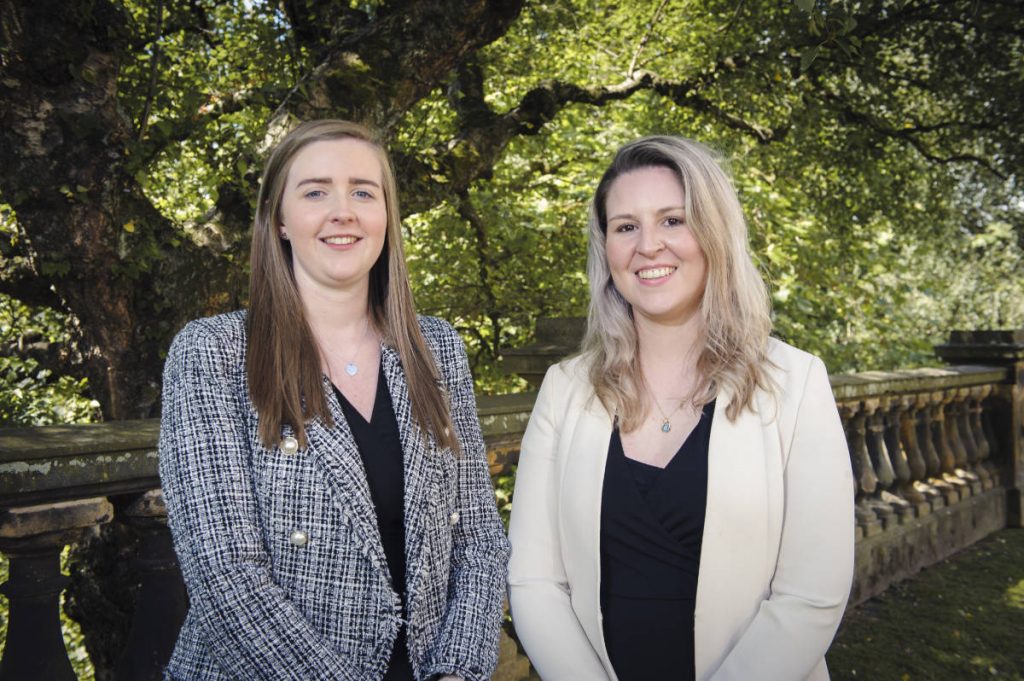 How Can We Help
When to apply for a specific issue order?
You might need to ask the court for a special issue order to step in when you and your ex-partner dispute about how to raise your children. The court may use this final order, which was first used in the Children (Scotland) Act 1995 of Family Law, to forbid a specific activity from occurring, to cease persistent behaviour, or to permit something to occur, such as a change in school.
Below, we have mentioned some examples where the court is needed to resolve matters, for instance, when a parent goes against the Family Law and court order. Note that these are just examples and this list is non-exhaustive.
we listen. we advise. we care.?
We offer an empathetic, friendly, approachable, down to earth service which is professional and efficient.
When separate parents want their children to go to different schools:
Among all the parental rights and responsibilities, the child to seek education is of paramount consideration. The topic of education frequently causes conflict between divorced parents. Perhaps both parents named on the birth certificate have agreed on a nonreligious upbringing, but one wants to enrol the children in a religious institution. Perhaps one parent wishes to transfer the child from the school they are accustomed to one that is closer to their house.
In the end, the court will make an order based on child welfare and the interest in the child if their parents can't. Remember that the court will usually try to keep things in order unless all other criteria are not equal.
When a parent wants opts for relocation against the court order
When one parent wishes to move their child because of changing family circumstances, a new career, or a variety of other issues, it is usual to request a particular issue order. If the other parent does not consent and they do not reach an agreement, this cannot be done without court approval whether this is in another region of Scotland, the UK, or the entire world.
Once more, the court will always put the child's best interests first while deciding this case in this type of order. They will think about how the move will improve the child's life. To overcome the court's propensity to favour the status quo, the moving party would need to demonstrate a distinct and measurable improvement in the child's life. Hence, the court can also make the decision if the partners are unable to make arrangements for their children.
When one parent intends to go on a holiday
Any parent who shares parental rights and obligations with another person must obtain that person's consent before taking a child from the UK to a foreign country, not just for a vacation. In extreme circumstances, failing to do this may be construed as child kidnapping.
Naturally, the first step should be to speak with the other parent and obtain written consent. If not, you must request a particular issue order from the court. You will need to argue against it in court if you don't want the other parent to take the child abroad for whatever reason.
If the court determines that the child's travel overseas is in his or her best interests, the order will typically be granted very quickly.
However, some typical grounds for the court to reject the order include the following:
The location is risky or dangerous because of the unrest there.
There is a chance that the absent parent won't bring the child back to the UK.
The youngster is old enough to communicate their disinterest in going.
When the child requires medical care
Many people will be reminded of the thought-provoking book The Children Act, in which a judge (made famous by Emma Thomson in the film of the same name) was forced to make a life-or-death choice regarding the treatment of a teenage boy whose religious beliefs, as well as those of his parents, forbade blood transfusion. Some of the most challenging judgments a judge may have to make are whether a kid should receive medical treatment, a vaccine, or no treatment at all. In relation to the particular medical treatment, the court will take into account the arguments made by the opposing parties and rely on expert medical testimony to ensure that the child lives.
Family Law Solicitors Glasgow
If you wish to go to court and seek legal advice for issues concerning family courts and need to apply for the same, you can get in touch with our specialist family lawyers who will help you act in a manner appropriate to the stage you are in.
Below, we answer the FAQs related to a residence order, making an application, how to maintain contact among others:
Time taken for residence and contact orders to pass
The time it takes for a contact order to be passed by the court depends on the particular issue order. The order made can depend on the following factors:
What a crowded court that is.
The criticality of the circumstance.
The process's timescale.
It is important to keep in mind that we can ask for an urgent court order that may be granted the same day in emergency cases, such as when there is a real possibility that the other parent will leave the country with your child.
Can I Break a Separation Agreement With a Specific Issue Order?
Every choice a judge makes is based on what is in the child's best interests. Therefore, if there is a clear advantage to the welfare of the child, the court may permit one parent to violate a separation agreement.
For instance, you might be granted main residency privileges and be given the chance to relocate somewhere else with a big income increase in order to be nearer to your family. Our solicitors will assist you in persuading the judge to grant you permission to relocate.
Similarly, we object to the order on your behalf, claiming that the child's welfare is best served by keeping the status quo if a parent has requested a particular residence order that violates the separation agreement and seek such an order that is not in the best interests of the kid.
The "No Order Principle": What is it?
The welfare of the child over parental responsibilities and rights will always be the court's top priority, as was previously stated. By adhering to the "no order principle," they have a responsibility to withhold approval of a specific issue order unless doing so will be in the best interests of the kid.
Therefore, any disagreement in court over a particular issue order centres on both parties' justifications for why the order would or would not benefit the kid.
Is the court also open to anyone in contact with the child to make such an order without parental rights and responsibilities?
Any parent with parental rights and obligations across Scotland may submit an application for a specific issue order. But the court will consider anyone who claims an interest in the child. For instance, this include siblings, grandparents, and other relatives or medical practitioners can make an application to the court.
How may the need for a specific problem order be avoided?
In general, litigation should only be used as a last resort when all other options have been exhausted and rejected when it comes to arranging arrangements for children. Parents can try to come to an agreement using other methods, including collaboration and mediation, in order to prevent the necessity to apply for a specific issue order. If consensus is obtained, a Minute of Agreement can be created to address a variety of issues, including schooling and vacations. A Minute of Agreement might give parties some assurance about how specific concerns will be handled moving ahead.
Get in touch with solicitors and family lawyers Glasgow
No matter the particulars of your case, whether you are requesting an order for child custody or objecting to one, whether the order affects one child or several children, or whether you are fighting the order or requesting it, there is always a need for a trustworthy, knowledgeable lawyer who will support you through the child welfare hearing.
At Complete Clarity Solicitors Glasgow, our experts will take into account every aspect of your case and provide advice if you cannot reach agreement on the numerous legal choices you have available as well as what we believe would produce the best outcome given your circumstances and preferences. Whether you are seeking help in applying for a court order or in any other issues, Direct contact us today and endure that the order made by the court is in your and your kid's favor. Please note that we do not provide legal aid.
Relax. You're In Good Hands
We are here to help. You are one step closer to solving your legal problems.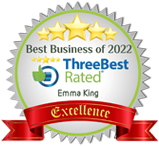 Three Best Rated
We are Family Law specialists in Scotland. With offices in both Glasgow and Edinburgh, we provide legal services across the country. For a Free* consultation with our divorce lawyers based in Glasgow & Edinburgh, Scotland, call us today on 0141 465 5743 or complete our online enquiry form and let us help you.