Family Lawyers Perth – Divorce
Divorce Solicitors Perth
Across Scotland, it is increasingly common for relationships and marriages to end in separation and divorce. Even so, it can be an incredibly difficult and emotional time for everyone involved. Our dedicated family lawyers understand this and we are ready to assist you in resolving your divorce as quickly as possible.
We are Family Law specialists, and all of our Family Lawyers have the qualifications and experience to provide you with the legal advice and services that you require during this sensitive time. We are led by Emma King, who has been rated as one of the three best Family Law Solicitors in Glasgow by Three Best Rated® for over 6 years consecutively.
Get In Touch
We are here to help. You are one step closer to solving your legal problems. Based in Glasgow, East Kilbride, Edinburgh and Dumfries, Complete Clarity Solicitors is one of Scotland's most dynamic law firms.
Based in Perth? How Can We Help
Getting a Divorce in Perth
We can help you and your family minimise the damage and distress during this difficult time, whether you are going to court or attempting to settle the matter amicably with your partner. Our family lawyers offer a variety of Family Law services, most for a fixed fee. This can give you peace of mind, that even where you are unable to obtain legal aid, you can still have access to pragmatic advice and representation.
Family Law Solicitors -How to Divorce in Perth
To obtain a divorce, the person filing the action must demonstrate that the marriage in question has irretrievably broken down. In order to establish that the marriage has broken down irretrievably, you must be able to show the court that :-
Adultery on the part of the other person
The behaviour of the other person means that it is unreasonable for the person seeking the divorce to have to live with that person
That you have separated for a period of one year (but you require your spouse's consent to divorce)
That you have separated for a period of two years (and you do not require your spouse's consent to divorce)
If a spouse consents to divorce and therefore the parties both agree; then after a period of one year, it is possible to apply to the court and obtain a divorce in Scotland. If a spouse is not in agreement and therefore opposes the divorce, then the parties must have separated for a period of two years before a divorce will be granted. It is still possible to apply for a divorce even if the parties reconciled during this period, provided they did not reconcile for more than 6 months.
A person can also ask the court to grant a divorce in circumstances where they have had gender reassignment surgery. In those circumstances, an application should be made for a gender reassignment certificate.
How Can We Help
The process of getting a divorce in Perth
If a person has made the decision that they want to end their marriage or civil partnership, the most likely question that they have is how they formally do that in order to get a divorce. The process that must be followed when seeking a divorce varies and is dependent upon the facts and circumstances and whether or not both parties consent to the divorce.
If the parties do not have any children, or their children are older than 16, and where both parties agree to the divorce then one party may use what is down as a simplified divorce, sometimes known as a DIY divorce. The parties must have also resolved all financial matters.
If both parties are not in agreement that divorce should be granted, or if they do have children who are aged under 16, or if there are still financial disputes or disputes over residence and contact, or if the ground for divorce is in dispute, then you cannot use the simplified divorce process. Instead, you must use the ordinary procedure which involves a complex court procedure and the case is likely to go to the sheriff court or the court of session.
Why should I get a divorce solicitor in Perth? Free* Consultation
Getting advice and assistance from legal experts with your divorce has a number of benefits. If parties are not in agreement and the divorce is to be opposed then the court will require affidavits (witness statements) and documentary evidence such as financial information. Our team at family lawyers will prepare all of the documents on your behalf, gather the evidence you require and advise on all aspects of family law. It is important your case complies with the correct legal terminology and is progressing strategically.
It can even be sensible to speak to a lawyer when you are proceeding with a simplified divorce. Our divorce solicitors will be able to advise on whether the financial or contact arrangements which have been agreed upon are fair, contractual and legally enforceable. Our lawyers can prepare a separation agreement to account for any complicated financial or property issues.
Couples will often set out to achieve an amicable divorce however, it is often the case that this can break down and tensions rise. This can be avoided by seeking legal advice to ensure that everyone agrees and understands the arrangement and agreements that have been made.
Separation Lawyers -Divorce Lawyers In Perth
More often than not, people want to avoid a contentious court action. This is even more true when there are children in the marriage. It is often considered to be in the best interests of children to maintain a relationship with both parents. Therefore, alternative dispute resolution(s) such as mediation, negotiation and collaboration can often be beneficial. A solicitor can help you understand the process involved. This can reduce legal fees over time. Our family solicitors provide pragmatic and clear advice to clients on a range of family law and divorce. This will help our clients avoid contentious court battles.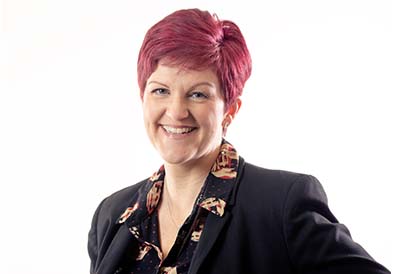 Susan Grierson
I  joined the team in October 2020. I love to spend time with my family (including our dog Ollie who I adore!) and friends. Family and friends mean the world to me – I'd be lost without them!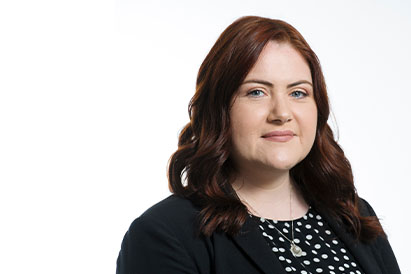 Kara McGregor
Having qualified in 2017, Kara has gained significant experience in many areas of law. In 2020 she retrained in Employment Law, in order to be able to better advise her clients in this complex area. Kara joined Clarity Simplicity in May 2022.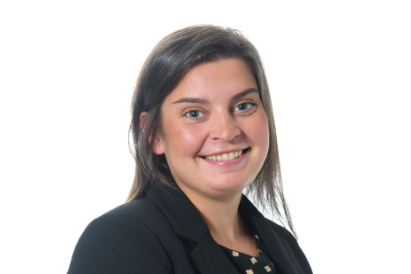 Molly Somerville 
I decided at a young age to pursue a career in Law. I graduated from the University of Glasgow in 2018 and undertook the Diploma in Professional Legal Practice in 2018/19. 
Book A Free Consultation Now
Perth family law solicitor divorce lawyer family law solicitors lawyers in Perth – Family lawyer lawyers Perth divorce solicitor solicitors Perth – Divorce lawyers Perth family law solicitors in Perth – Best divorce solicitors Perth separation lawyers – Perth divorce lawyers in Perth
Relax. You're In Good Hands
We are here to help. You are one step closer to solving your legal problems.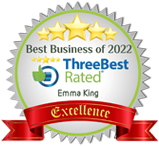 Three Best Rated
We are Family Law specialists in Scotland. With offices in both Glasgow and Edinburgh, we provide legal services across the country. For a Free* consultation with our divorce lawyers based in Glasgow & Edinburgh, Scotland, call us today on 0141 465 5743 or complete our online enquiry form and let us help you.