Family Lawyers – East Kilbride
Family Lawyers – Family Law Solicitors East Kilbride
Family Solicitors East Kilbride
Any issue, including divorce, financial separation, cohabitation separation, children, contact arrangements, and child custody, can be resolved with the help of our team of family lawyers in Scotland.
Family conflicts may be challenging, particularly when children are involved. For more than six years in a row, Emma King, the leader of our family law team, has been recognised as one of Glasgow's top three family law attorneys by Three Best Rated®.
We can provide direction and counsel on all facets of Scottish family law, including:
Divorce
Financial Separation
Child Contact & Custody
Relationships
Cohabitation
Interdicts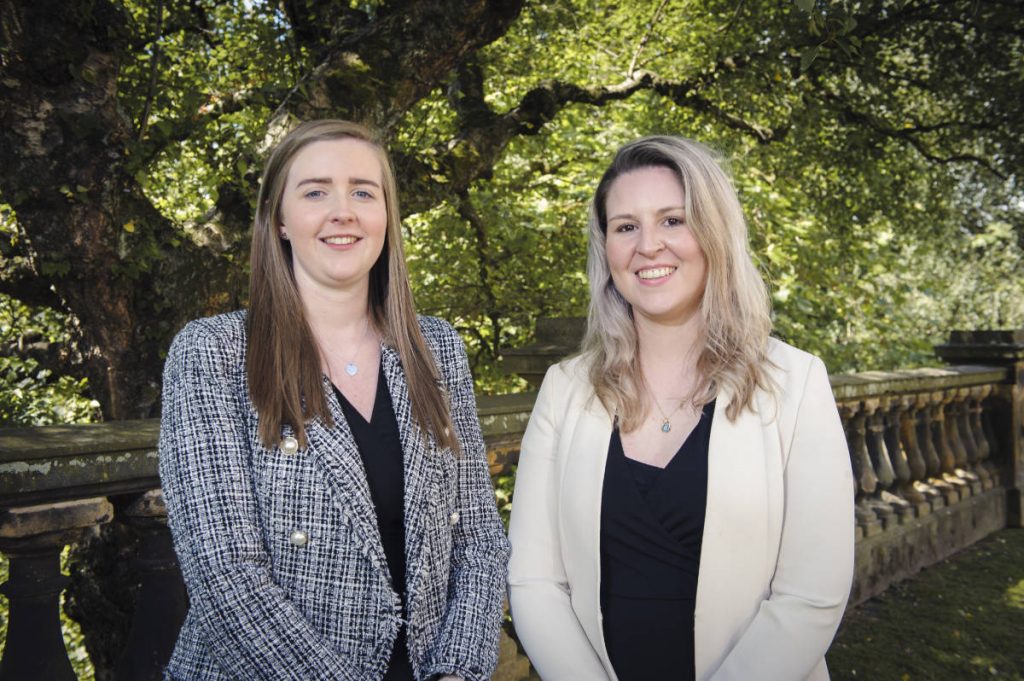 How Can We Help – Family Law East Kilbride
Family Law Specialists East Kilbride
People who are going through the trauma and complexity of divorce, financial provision, separation, or family breakdown can get advice from us. In family law cases, it's crucial to hire a lawyer who is knowledgeable about all facets of family law and divorce in Scotland. To learn more about how we may assist, please get in touch with Complete Clarity Solicitors in Scotland.
we listen. we advise. we care.?
We offer an empathetic, friendly, approachable, down to earth service which is professional and efficient.
Explore all your choices
Many people think of family disputes as stressful and conflict-heavy, but this does not have to be the case. We offer a range of alternative dispute resolution services which foster a much more cooperative atmosphere between parties in the hope to avoid court altogether.
Our specialist solicitors can:
Litigate – Raise Court proceedings on your behalf. Bring your case and represent you in court where both sides of the case will be heard and the outcome determined by the Court,
Mediate – This is where you and the other parties work with an independent mediator to come to achieve a resolution.
Pursue arbitration – Uniquely our specialist can attend an arbitration on your behalf alternatively, we can offer an arbitration. We have a qualified arbitrator on our team. This is similar to Court but less time-consuming and expensive. You may also agree to go to an independent arbitrator who will hear the parties and make a decision. This results in a legally binding outcome.
Of course, sometimes the appropriate course of action will be to go through the courts and in that case, you can be reassured that our experienced, trustworthy family law team will be with you all the way.
The Process for Divorcing in East Kilbride
The next common question after deciding that you want to break your marriage or civil partnership is how to actually go about doing so. Depending on your situation and whether the divorce is amicable or not, the process you must take to obtain a divorce can change.
As long as you can agree on a financial settlement between yourselves, you can use what is known as a streamlined procedure if you don't have any children under the age of 16 and your partner has consented to the divorce.
You will be compelled to follow the standard procedure if the divorce is not amicable or if you have minor children. This is also true if you and your spouse are unable to agree on the grounds for divorce or if there are unresolved financial matters. The case is probably going to court rather than just filling out paperwork at your local sheriff court.
The sole basis for divorce under Scottish law is the irretrievable breakup of the marriage. There could be a number of causes for this. The most typical is separation, either for a year with your spouse's consent or for two years without.
Adultery and unreasonable behaviour are the other causes of irretrievable disintegration. When there are no children involved and no financial demands from either party, a streamlined divorce process may be used. If there are children involved or if either party has financial claims, a divorce cannot be granted until these concerns have been resolved.
Practical and flexible advice from family lawyers East Kilbride
At Clarity Simplicity, we value building strong relationships with our clients in order to best understand their needs and we endeavor to provide the most cost-effective service possible. Our divorce solicitors understand that life can be hectic and it can sometimes be difficult to make and keep appointments, which is why we offer online communication and make full use of email to keep our clients informed. This allows us to assist clients not just in our local area, but worldwide. We frequently act for clients based overseas effortlessly, thanks to our adoption of modern technology and communication methods.
Contact Our Family Law Solicitors
Getting legal counsel and aid with your divorce has several benefits. It might be necessary for you to provide witness statements and other types of proof if the divorce is going to be contested or disputed. The lawyers at Clarity Simplicity are happy to write paperwork regarding family law matters and complete forms on your behalf, which will streamline the procedure. It's also crucial to present your argument using the appropriate legal jargon.
Contact us
Our Family law solicitors at Clarity Simplicity Law aid clients in Edinburgh. With locations in Paisley and Edinburgh, we offer legal services to clients all throughout Scotland. Call us at 0141 471 9166 for a Free* consultation or fill out our online contact form, and let us assist you.
Relax. You're In Good Hands
We are here to help. You are one step closer to solving your legal problems.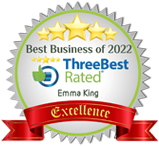 Three Best Rated
We are Family Law specialists in Scotland. With offices in both Glasgow and Edinburgh, we provide legal services across the country. For a Free* consultation with our divorce lawyers based in Glasgow & Edinburgh, Scotland, call us today on 0141 465 5743 or complete our online enquiry form and let us help you.