Guardianship Order Lawyers Glasgow
Family Lawyers Glasgow – Guardianship Order Solicitors Glasgow
Guardianship Orders Glasgow
A Guardianship Order grants a guardian the authority to make decisions on behalf of someone else who lacks the mental or physical competence to do so on their own, typically as a result of illness.
Clarity Simplicity is a group of reputable, amiable guardianship lawyers that treat each inquiry with attention and sensitivity. Call our helpful guardianship solicitors or submit an online inquiry to get in touch with us right now.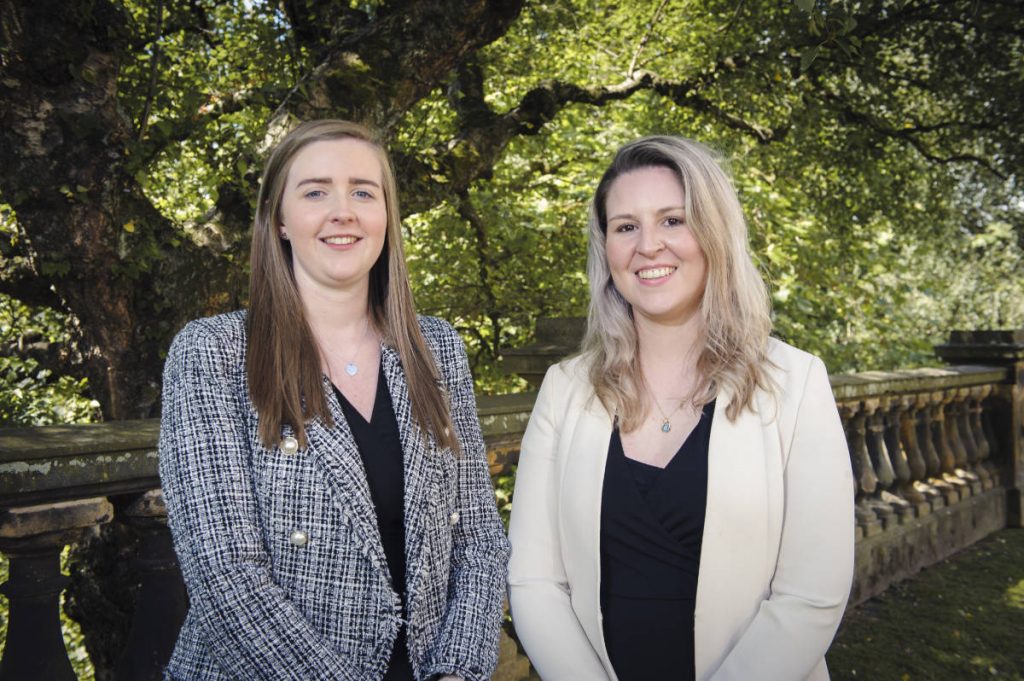 How Can We Help – Guardianship Order Solicitors Scotland
What is a Guardianship Order?
A Guardianship Order is a court order that can provide you the power to make choices on behalf of an adult who lacks the mental capacity to do so, including those regarding their care, finances, living situation, and medical treatment. The individual requesting the powers must submit an application to the Sheriff Court, and as part of the procedure, they must also provide several medical reports and a report from the Social Work Department.
A Mental Health Officer from the Local Authority prepares what is known as a suitability report. The local Sheriff's Court receives all of these reports, and the Sheriff will decide whether to grant the order after carefully reviewing the records and consulting with all pertinent parties.
we listen. we advise. we care.?
We offer an empathetic, friendly, approachable, down to earth service which is professional and efficient.
The court must be persuaded that a Guardianship Order is the least restrictive approach to managing someone's affairs before granting one, and it will also take into account whether the order would actually be helpful given the circumstances. Prior to filing an application for guardianship, it is crucial to ensure that:
The wishes of the person the application concerns have been taken into consideration;
It has been determined that someone would benefit from an order being granted;
It is clear whether the person who will be the subject of an order can no longer manage their own financial interests or welfare needs; and
confirming that the person who would be the subject of an order has no obligations to anybody else, such as a kid who needs extra care due to a learning disability.
If a Power of Attorney has not been established, a Guardianship Order may be appropriate.
A Guardianship Order may request a number of legal authorities, including financial and welfare powers. The Order typically lasts for three years, during which time the Office of the Public Guardian oversees the Guardian to make sure they are operating in the adult's best interests.
If you're seeking a guardianship order, now is the best time to speak to our solicitors, Glasgow.
Financial and Welfare Guardianship Orders
Prior to submitting an application for a Guardianship Order in Scotland, legal counsel should be sought because different powers can be asked for and each adult's situation will call for different powers to be taken into account and then requested.
All requested abilities must be for the adult's advantage and must be the least restrictive choice. The Act always seeks to encourage the adult's ability to act and make decisions with as much independence as is in interest in the adult, desires, and capabilities. Therefore, the application must specify the capabilities sought as well as the justification for those powers.
It is possible to request financial, welfare or both types of powers.
Operating bank accounts,
claiming benefits,
dealing with tax matters,
managing investments,
finding financing,
managing the adult's property,
making presents, and making purchases
are all examples of financial powers.
Welfare powers include
making housing decisions,
approving medical interventions, and
bringing up legal issues.
How Do You Apply for a Guardianship Order?
Our guardianship lawyers, Glasgow, will come out to meet you at home if visiting us for the initial meeting to begin the guardianship process is not convenient for you.
The adult who has lost capacity files the guardianship order application in the county where they reside. There are four sheriff courts located in the western region of Scotland: Airdrie, Hamilton, Glasgow, and Paisley.
Airdrie Sheriff Court
At Sheriff Court House, Graham St, Airdrie ML6 6EE, the Airdrie Sheriff Court is situated in the city's core. There is a bus stop right outside the court, and it is only a short walk from Airdrie Rail Station. Public parking is not accessible at the court, however, it is available on Hallcraig Street, which is close by.
Adult residents of Coatbridge and Cumbernauld in North Lanarkshire would have to travel to this sheriff court.
Hamilton Sheriff Court
Sheriff Court House, 4 Beckford Street, Hamilton, ML3 0BT, is where the Hamilton Sheriff Court is located. Public transportation provides good service to the court. The court is 5 minutes' walk from Hamilton West Rail Station, which also serves Bellshill, Motherwell, Uddingston, Blantyre, and Larkhall. Bus stops may be found in the streets around the court and go to Bothwell, Strathaven, Stonehouse, and Holytown.
This Sheriff Court would receive applications for adults residing in Hamilton, East Kilbride, Wishaw, and Carfin.
Glasgow Sheriff Court
Glasgow Sheriff Court may be found at Sheriff Clerk's Office, 1 Carlton Place, Glasgow, G5 9DA, in the heart of the city.
The court is close to some parking lots, and it offers great access to public transportation. The nearest train station is Argyle Street Station, which provides service to places like Bridgeton in Glasgow's East End. The court is not far from Glasgow Central Rail Station, which provides service to locations throughout Scotland. The closest subway station is Bridge Street, where frequent trains travel to locations in Glasgow's West End, including Hyndland, Byres Road, and Hillhead. Govan and Ibrox, two locations in Glasgow's South Side, are also served by the subway.
Adults residing in Glasgow's environs, such as Rutherglen, Bearsden, Milngavie, Giffnock, Dumbarton, and Newton Mearns, would file applications with Glasgow Sheriff Court.
Paisley Sheriff Court
In the heart of Paisley, on St. James Street, stands the Paisley Sheriff Court. The Paisley Gilmour Street Rail Station, where frequent trains travel to Glasgow, is a short stroll from the court. The court is also extremely close to the main bus stop on Gauze Street. The pay and display parking lot on Glen Street is open to the public.
Applications for guardianship orders would be processed here for residents of the neighborhoods around Paisley, including Renfrew, Johnstone, Bishopton, Houston, Port Glasgow, and Kilmacolm.
When Does a Person Lack Capacity?
The Adults with Incapacity (Scotland) Act 2000 is the law that controls Guardianship Orders. A person lacks the legal ability, according to the law, if they are unable to:
comprehend the data necessary to make a conclusion
decide based on the information provided,
then carry out the decision
transmit the decision
keep the choice in your mind
Who Can Apply To Be a Guardian?
An application for a guardianship order is typically made by a family member, caregiver, or close friend. The municipal government may ask for such an order in various situations. However, anyone can request such an order if they are acting in the adult's best interests. All parties involved in or interested in the adult's care, such as other family members, are then informed of the application. It is possible to designate two guardians, possibly one with authority over finances and the other on welfare concerns.
Never undervalue the responsibility that guardianship entails. It is advised that anyone interested in applying to be a guardian first consult with a qualified attorney about what the position entails.
It might be difficult to adjust to caring for someone else because there is now a new requirement for their attention and additional demands on their time. Before approaching the courts, who will also want to know that an applicant is fully aware of what a guardianship application involves, it is preferable to have the benefit of detailed guidance on what the legal repercussions of being someone's guardian are.
What Responsibilities Does a Guardian Have?
In the context of welfare guardians, supervisory authority will rest with the Local Authority. Supervision will typically involve the provision of on-going feedback in terms of how an individual is coping under the guardianship order, and what steps need to be taken – if any – to ensure that an individual that is subject to a welfare guardianship order has the necessary care given to them. It should be pointed out that other organisations are involved in the administration of welfare guardianships. In Scotland, the Mental Welfare Commission is actively involved in ensuring that individuals subject to a welfare guardianship order are being well cared for.
The Local Responsibility will have supervisory authority over welfare guardians in this case. In order to ensure that a person under a welfare guardianship order receives the appropriate care, supervision will often involve providing ongoing input about how the person is handling life under the guardianship order and what, if any, steps need to be made. The administration of welfare guardianships is handled by various organisations, it should be noted. The Mental Welfare Commission in Scotland actively monitors the welfare of those who are the subject of welfare guardianship orders.
The organisation frequently pays a visit to persons who are under an order to ensure that the authority granted by the order is being used properly.
Contact our Specialist Family Law Team Today
Because individuals are living longer in the UK, there are also more people who have incapacitating illnesses. A family member's capacity for reasoning deteriorates over time when they have dementia or another form of disability. One of the most effective ways to ensure a loved one's future well-being and legal rights is to recognise when they can no longer take care of themselves and to secure a welfare guardian appointed by the court.
For advice regarding guardianship orders, please contact us.
Call us at (0141) 433-2626 for a consultation with a guardianship order lawyer, or fill out our online contact form for assistance.
Relax. You're In Good Hands
We are here to help. You are one step closer to solving your legal problems.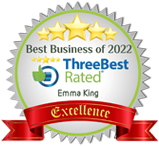 Three Best Rated
We are Family Law specialists in Scotland. With offices in both Glasgow and Edinburgh, we provide legal services across the country. For a Free* consultation with our divorce lawyers based in Glasgow & Edinburgh, Scotland, call us today on 0141 465 5743 or complete our online enquiry form and let us help you.